Eczema Management
Eczema (Atopic dermatitis) is a condition that causes the skin to become itchy and red often leading to dry, cracked skin and even painful sores. Although it can affect anyone regardless of age, it is very common in children and can begin before the age of 5 and lead into adolescence and adulthood.
Symptoms may vary, but typically include:
Itching
Small raised bumps, which may leak fluid when scratched
Thickened, scaly skin
Sensitive or swollen skin which results from scratching
If you have a child suffering from the chronic effects of Eczema, the Pediatric Specialists at Connolly Care Home Health for Children can help provide your child some much-needed relief through proper treatment and management of this condition. Please contact us today to learn more about the Pediatric services now available from Connolly Care Home Health for Children.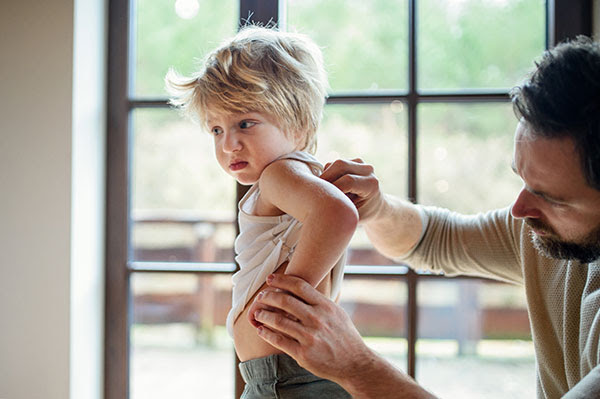 Home Health Care Services