Help for Chronic Disease
Ischaemic heart disease and stroke are the world's biggest killers, accounting for a combined 15.2 million deaths in 2016. These diseases have remained the leading causes of death globally in the last 15 years.
~ Word Health Organization – May 24, 2018
To improve the quality of patients' lives suffering from chronic diseases such as these, contact us and start the process.
Helpful Tips on Avoiding COVID-19
The health and safety of all team members is a top priority. Practicing good hygiene, which is also encouraged during the regular cold and flu season, is important for protecting everyone. Some actions that you can take include:
Wash your hands often.
Use hand sanitizer. The CDC recommends sanitizer products containing a minimum of 60% alcohol.
If you need to cough or sneeze, cover your mouth with the inside of your elbow, or use a tissue and immediately dispose of it in the trash. Then wash your hands right away.
Stay away from anyone who has a fever or cough.
Don't share cups or utensils, especially with people who may be sick.
If you have a fever or cough, call your doctor right away.
Clean and disinfect surfaces that are touched often, like doorknobs, phones and TV remotes.
If you're planning to travel, stay up to date on the CDC's travel warnings.
More information about COVID-19 symptoms and prevention can be found on the CDC website: https://www.cdc.gov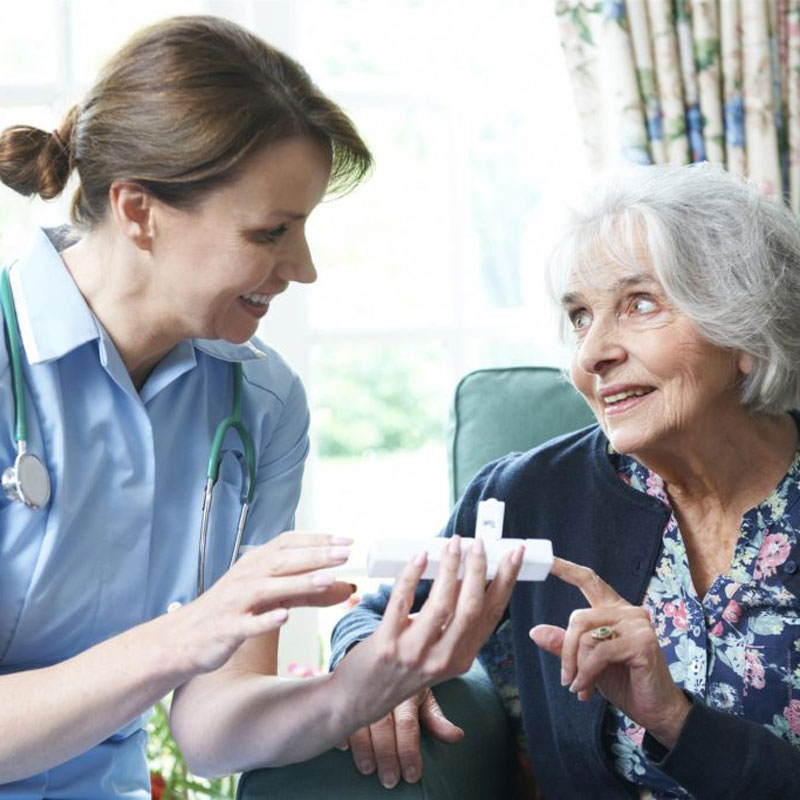 Home Health Care Services