Parkinson's Awareness
According to the Cleveland Clinic, Parkinson's disease is a neurological movement disorder. Common symptoms include tremor, slowness of movement, stiff muscles, unsteady walk and balance, and coordination problems. There is no cure for the disease and most patients can maintain a good quality of life with medications or potentially with surgery to improve some symptoms.
The team at Connolly Care can provide home health care for your loved ones who suffer from Parkinson's related symptoms and help them overcome day-to-day challenges to live a more fulfilling life.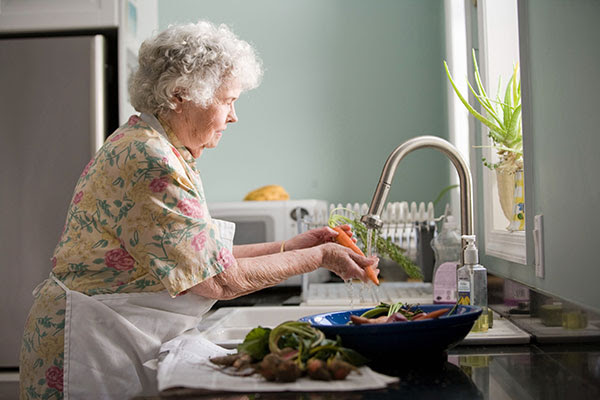 Ask The Expert
Dr. David Silverman is a retired psychiatrist who practiced in Las Vegas for more than 40 years. The Baltimore native attended Medical School and did his training at the University of Maryland. He was diagnosed with Parkinson's in 2010.
Q: How can people handle stress during Covid-19?
A: As people with Parkinson's we have a pretty good chance of suffering from anxiety and depression aside from the Pandemic. This situation presents yet another challenge for those of us with an already challenging condition. My advice is to do everything you can to minimize anxiety. It is also important to know that anxiety during a time like this is not uncommon. According to the American Psychiatric Association, 50 percent of Americans are having anxiety connected with Covid-19. These are extraordinary times. There are many unknowns. That's why we have to focus on what we can control and try to do things that bring us joy. Otherwise, we wind up feeling that the virus has our name and address and is looking for us. It important to remember only a small percentage of the population actually contracts the disease. That said, there is no doubt, that the threat is real and even more so for those of us with underlying medical conditions. So, what can we do? I suggest the following.
Limit the amount of news you are watching. It is important to stay informed, but not to let yourself get swept under in negativity.
Develop a schedule. Get dressed, shave, and/or put on make-up. Do whatever it takes to make yourself feel good and establish a sense of normalcy.
Stay connected to your friends and loved ones. Call them, Zoom with them, reminisce, laugh, share your feelings, do whatever it takes to keep that human connection.
Get moving. Take a walk, take a class online, and lift weights while watching TV, stretch. Tell yourself you have more time to exercise and just do it.
Read that book you have been meaning to read or listen to a book on tape. Other people's stories are a great form of escape and enrichment.
Do something to help others. Make a donation, volunteer, studies show that helping others is a great way to feel better about yourself.
Watch movies, or re-watch movies or TV series that harkens back to a cherished time in your life.
Play games. Now is a time to break out the board games to keep your mind active and engaged.
I also recommend staying in touch with your doctor. Many physicians are seeing patients via video or tele-health. Let them know how you are feeling. If you can't seem to shake the anxiety, if you are pacing, restless, cannot sleep, cannot concentrate, or have lost your appetite, you made need medication to help you during these times. Stay in tune with your body and mind, be kind to yourself, and be safe.
(Article provided by Friends of Parkinson's Inc., written by Janice Kyser)
Home Health Care Services